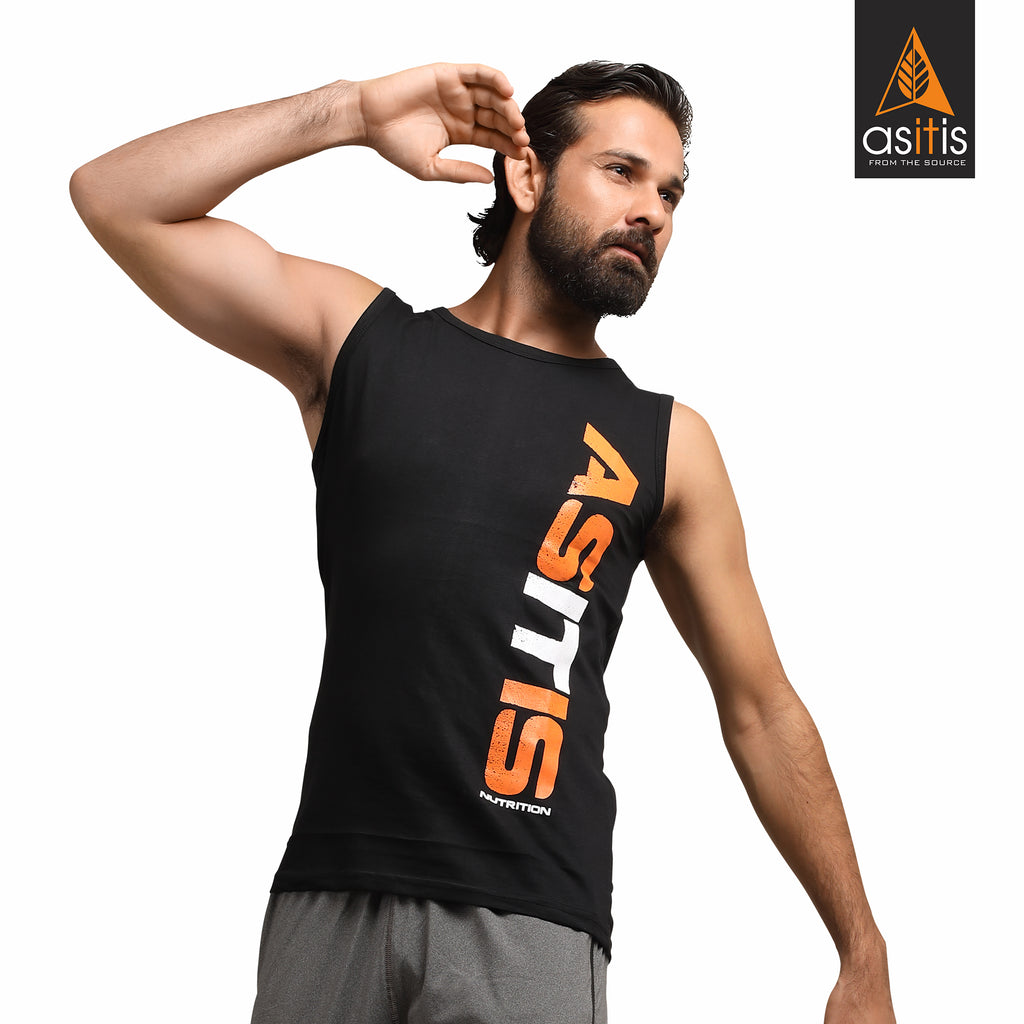 AS-IT-IS Nutrition Sleeveless Performance/Sports Cotton T-Shirt
MRP: Rs. 599.00
SPECIALLY DESIGNED FOR PERFORMANCE
: We understand that wearing the right clothing can make a whole lot of difference in your workout and have designed a comfortable t-shirt that can help you to be inclined to exercise more often.
HIT THE GYM IN STYLE
: The elegant black colour, soft, durable, light-weight t-shirt has a round neckline and embodies the brand name printed in bright orange colour on the front. Adds to a great look, cosy fit, and makes you feel more equipped.
PERFECT ADDITION TO YOUR GYM ROUTINE
: The natural cotton fabric helps to keep the wearer comfortable during exercise. It is capable of holding up to almost any workout, activity or sports, while also offering the ease of movement and sweat management.
COMFORTABLE & APPROPRIATE
: Unlike the t-shirts made from a synthetic material that may irritate your skin during repetitive movements, the natural cotton fabric provides a comfortable fit and allows for a greater range of motion during exercise.
ACHIEVES BETTER FIT
: The comfort of sleeveless lets you move in every possible direction so that you can comfortably raise your arms above your head for an overhead press. Suitable to be worn as sportswear, loungewear, whether you are hitting the gym, heading for the hills or exercising in the comfort of your own home.
THE ADVANTAGE OF COTTON FABRIC
: The cotton fabric provides unparalleled comfort. Unlike the synthetic sports garment which allows stink causing bacteria, cotton fabric is breathable, wicks sweat, dries fast and is known for better odour management.
Wash Care