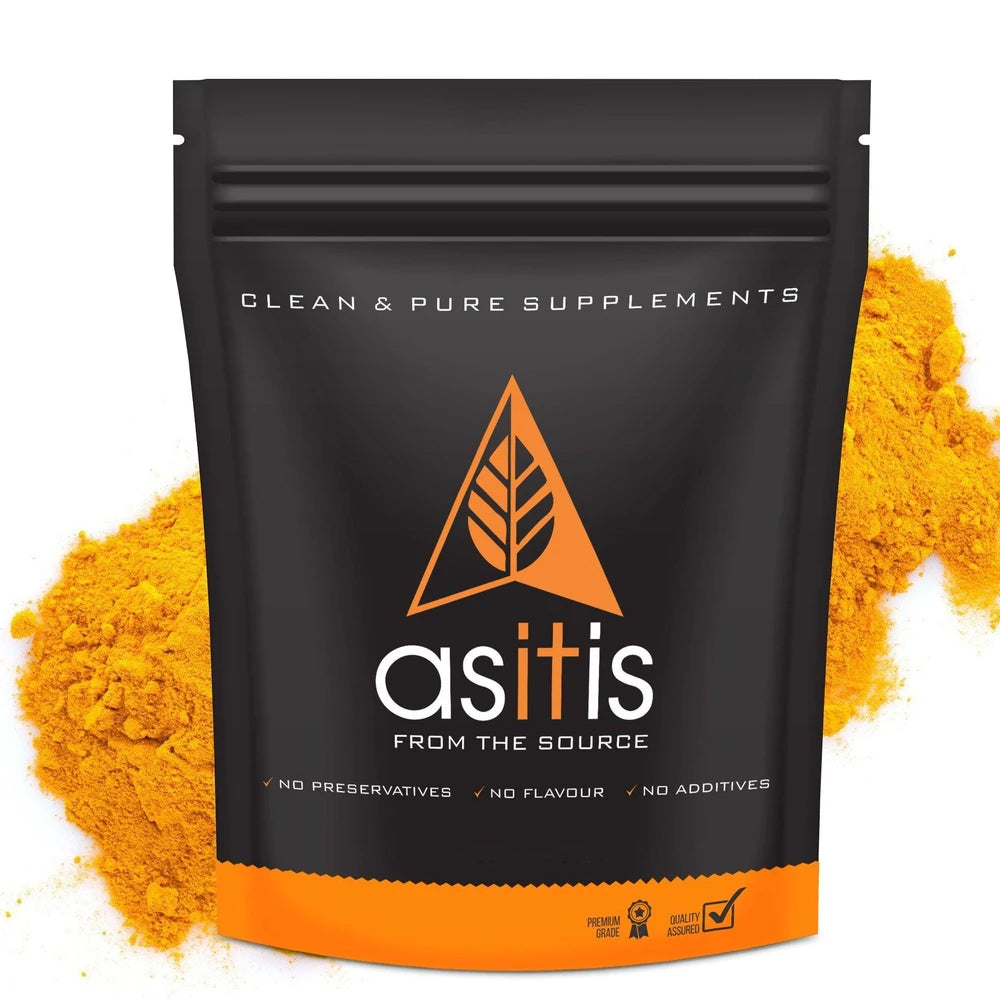 AS-IT-IS Nutrition Turmeric Extract / Curcumin
Sold Out
POWERFUL ANTIOXIDANT: This potent antioxidant is 30 times stronger than raw turmeric root powder. Contains 95% Curcuminoids.
MANY BENEFITS: Pure Curcumin powder helps reduce inflammation and joint pain, and boosts brain function & memory. It also helps improve digestion and blood circulation, along with enhancing the immune and nervous system.
POWDER FORM: Powder form ensures higher concentration, quicker absorption, and is easier on the stomach. Add it to shakes or smoothies to reap maximum benefits of this nutrient-dense superfood.
ALL NATURAL: This clean and pure powder DOES NOT contain any additives, preservatives, flavors, fillers or artificial colors. It is also Non-GMO and Gluten-free.
TESTED FOR PURITY: This product comes in Factory Sealed Pouch. It has been lab tested for verification & guaranteed purity. As a result, you get the best product in its purest form, AS-IT-IS.
Directions: As a dietary supplement take 2 spoons (1 gm) with water or milk
Warnings: Keep out of reach of children.