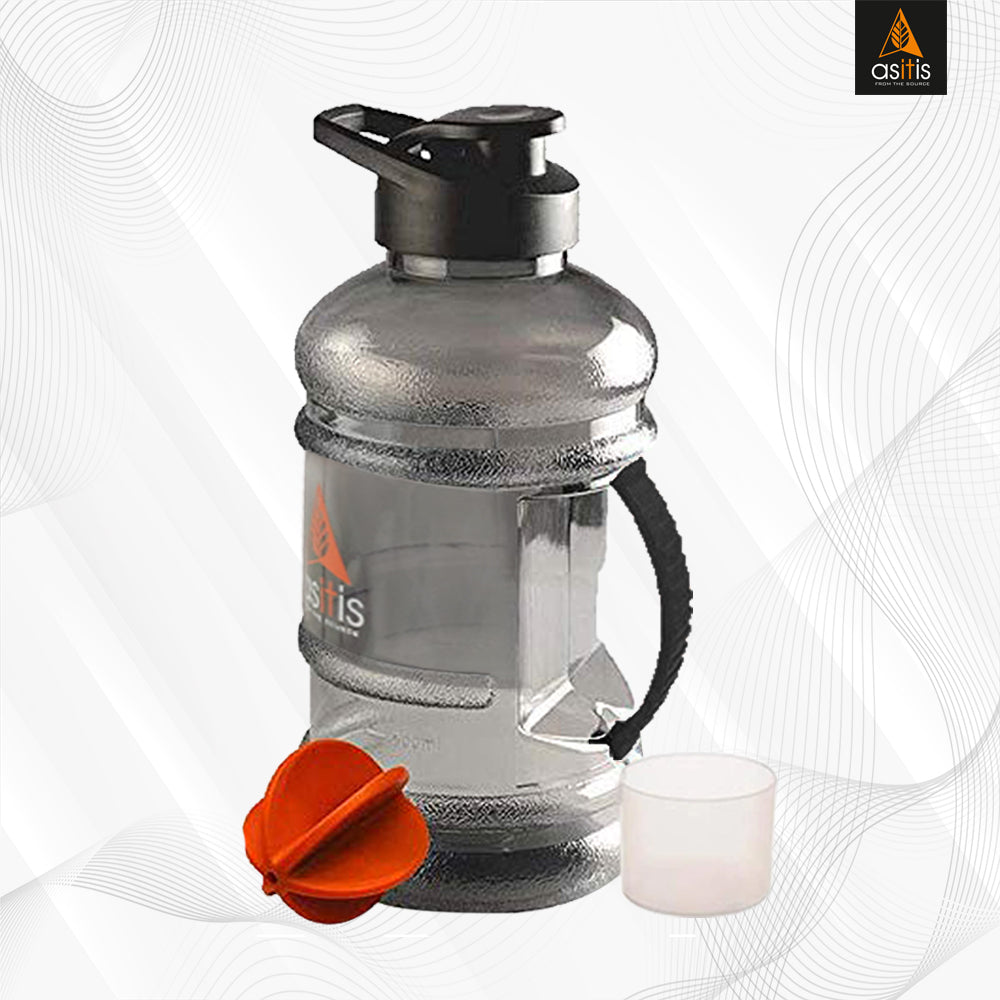 AS-IT-IS Nutrition Water Bottle 1.5 Litre
Sold Out
AESTHETIC LARGE BOTTLE: Holds 1.5 Litre capacity of liquid. Made from advanced, eco-friendly, safe and durable BPA less food grade plastic with scientifically designed strainer for lump free shake.
INNOVATIVE & TRANSPARENT BODY: Designed to look trendy with fastenable lid and flip cover. The embossed capacity marking & transparent body helps you spot the level of liquid inside so you stay on track to hit your daily water intake. High quality food grade is durable for long time use with absolutely dust & leak-proof cover.
ERGONOMICALLY SOUND HANDLE: Antislip comfort grip makes it convenient for drinking and pouring. Disinfect your bottle once in a while with a solution of water and a little bleach.
A MUST PURCHASE PRODUCT: Ideal for a range of applications. Perfect for gym, office, travel purpose, camping, outdoor sports and also serves as a must-have appliance for home. Water flows so smooth through the spout that drinking water has never been this easy!
PERFECT FITNESS GIFT IDEA: Great way to inspire your loved ones to drink more water and keep fit.
NOTE: 
Handle and Mixer Ball colour may vary