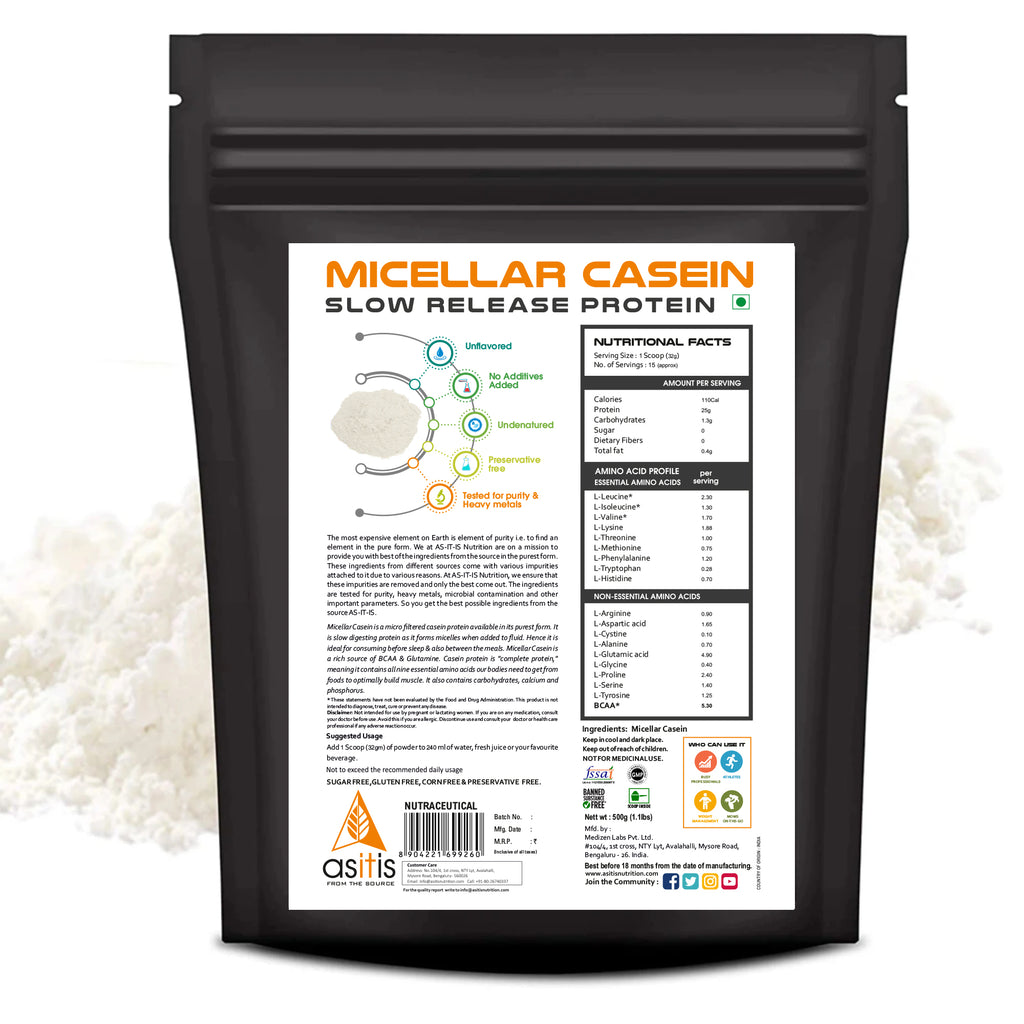 AS-IT-IS Nutrition Pure Micellar Casein
MRP: Rs. 1,286.00
MORE BIOAVAILABLE: Our natural protein is cold-processed to retain the natural structure of the protein that is chemical free, gluten free, hormone free, antibiotic free and more bioavailable.
NUTRITION THAT LASTS LONGER: Delivers 25g of complete protein per serving that ensures to give the much-needed nutrition to last longer.
ELICITS FEELINGS OF FULLNESS: Efficacy of the Micellar Protein lies in its slow-digesting nature that elicits feelings of fullness and helps you avoid snacking at night.
THE SUSTAINED RELEASE FORMULA: prevents muscle wasting and catabolization and helps you aim for greater gains on your workout routine.
SLOW DIGESTING ANTICATABOLIC PROTEIN: gives you 5.30g of BCAA per serving that is effective both at muscle building and preventing muscle breakdown.
PERFECT FOR ALL KINDS OF BUSY LIFESTYLE: Micellar Casein is ideal for both men and women.
In addition to this, L-Tryptophan peptide promotes restorative sleep which indirectly promotes muscle building.
Directions:
Add 1 Scoop(32gm)  of powder to 240 ml of water, fresh juice or your favourite beverage.
SUGAR FREE, GLUTEN FREE, CORN FREE & PRESERVATIVE FREE