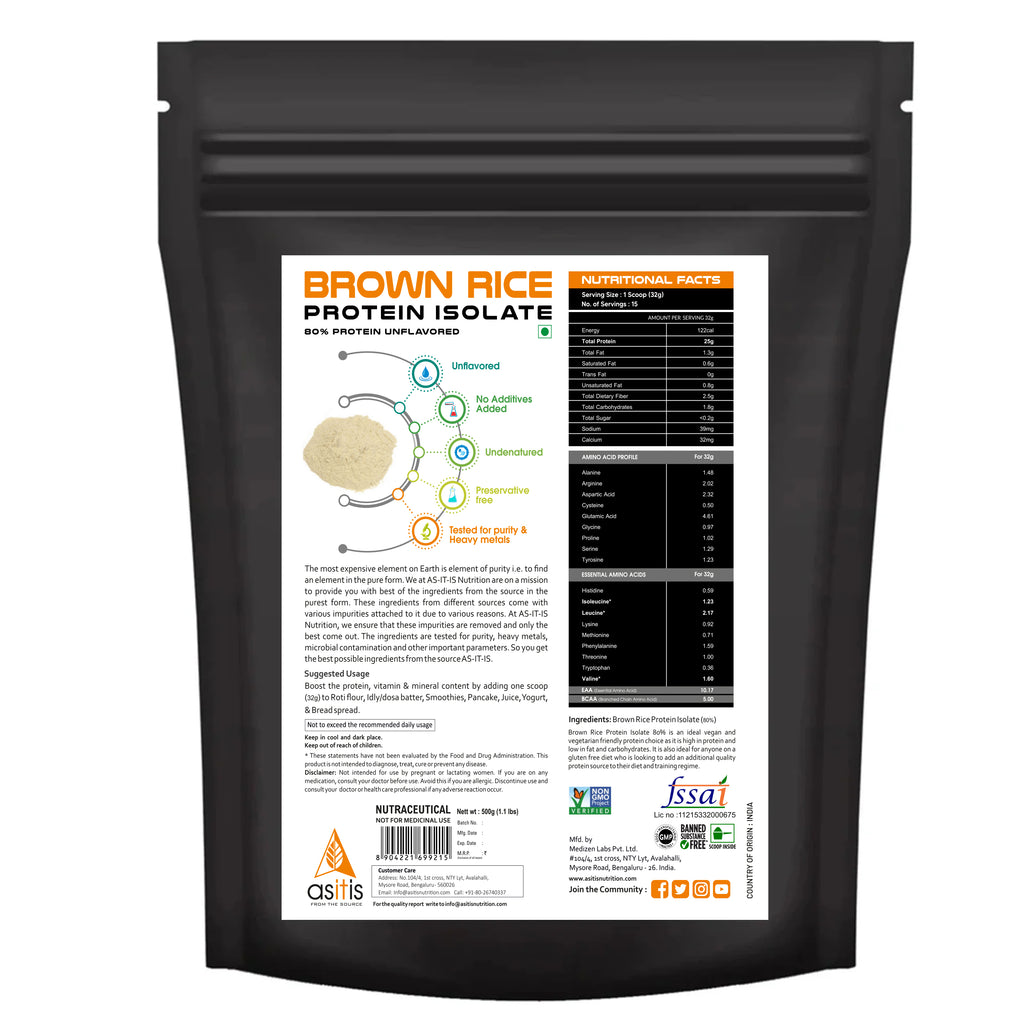 AS-IT-IS Nutrition Brown Rice Protein 80% | Designed as Meal supplement | Lab Tested | Unflavoured
MRP: Rs. 846.00
BROWN RICE PROTEIN IS PREPARED WITH ONLY ONE INGREDIENT, & HAS MULTIPLE BENEFITS: Brown Rice Protein Powder is easily digested, nutritionally complete and rich in essential vitamins and minerals. This is a complete protein with a balanced amino acid profile and low carbohydrate content, an excellent option for vegans and those suffering from digestive difficulties, food allergies, and sensitivities to dairy, wheat or soy.
BROWN RICE PROTEIN HAS HIGH PROTEIN & NUTRIENT PROFILE: 25g of Protein, 1.8g of Carbs, 122 Calories, and 5g of BCAAs (branched-chain amino acid) per serving.
MAKE IT PART OF YOUR DAY, EVERY DAY: Add one scoop to Roti Flour, Idly/dosa batter, Smoothies, Pancakes, Juice, Bread Spread etc to boost the Protein, Vitamin and Mineral profile of food.
All NATURAL & ALLERGY-FRIENDLY: To preserve the integrity of our ingredients, we never use artificial colors, flavors, additives or preservatives
AUTHENTICITY GUARANTEED: Each Brown Rice Protein pack comes with unique QR Code and Scratch code for verification of product originality.