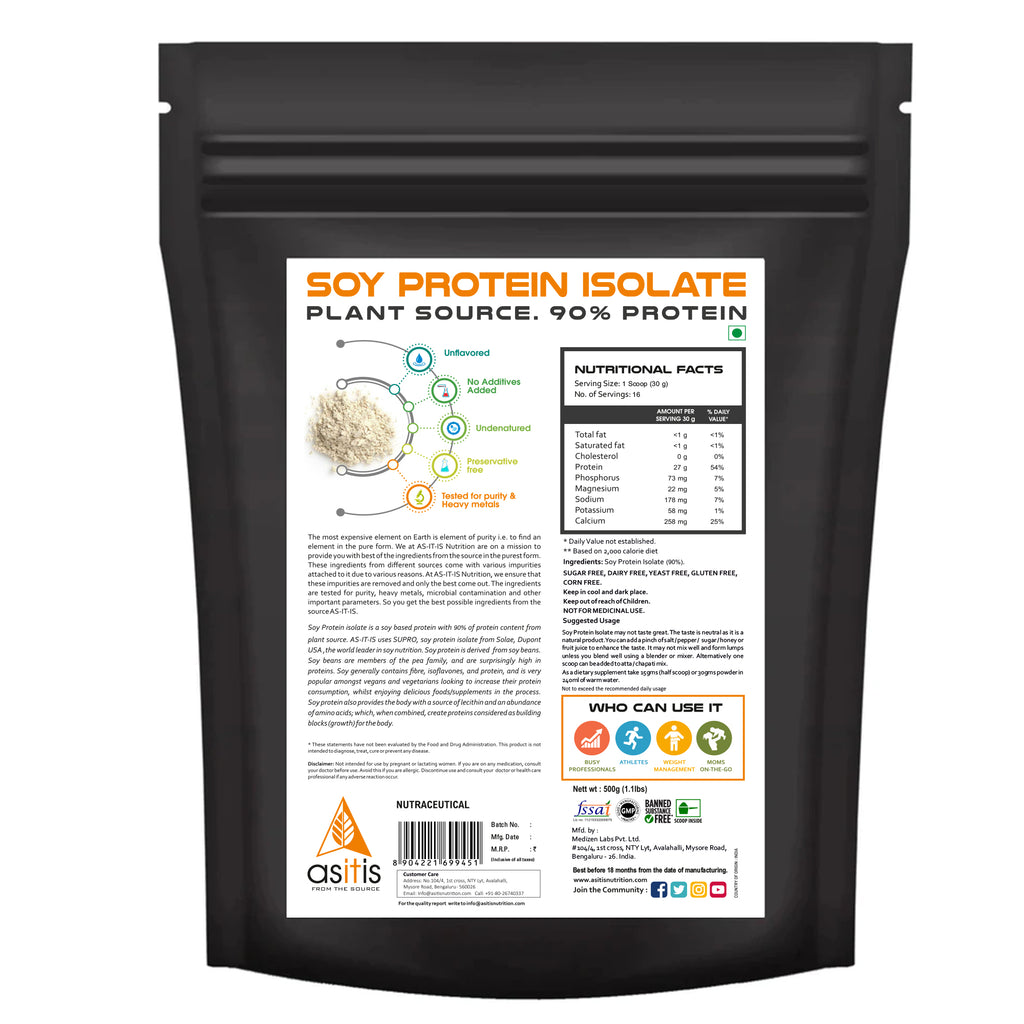 AS-IT-IS Nutrition Soy Protein Isolate
MRP: Rs. 740.00
AS-IT-IS Nutrition Soy Protein Isolate 90% | Designed for Meal Supplementation | Purity tested – 500 gms/- 1000 gms
DESIGNED FOR MEAL SUPPLEMENTATION: This product is an ideal protein component of a pre- or-post-exercise meal or as part of a do-it-yourself Meal Replacement.
Add it to ROTI ATTA, IDLY BATTER, DOSA BATTER, PANCAKE, WAFFLE, MUFFINS. Soy Protein Isolate is too far concentrated for use during exercise with water or milk.
EXCELLENT AMINO ACID PROFILE: Soy Protein Isolate is a rich source of amino acids and is low in fat and carbohydrates. Each serving gives you 27 gms of protein
PURITY GUARANTEED: This product is lab tested for purity and is free from heavy metals. As a result, you get the best product in its purest form, AS-IT-IS.
PURE & NON-GMO: This formula is Non-GMO Soy Protein Isolate and is free from additives and preservatives.
Directions: Add 1 scoop (30g) of powder to 240ml of water, fresh juice or your favorite beverage. Alternatively, one scoop can be added AS-IT-IS to Atta / Chapati mix.