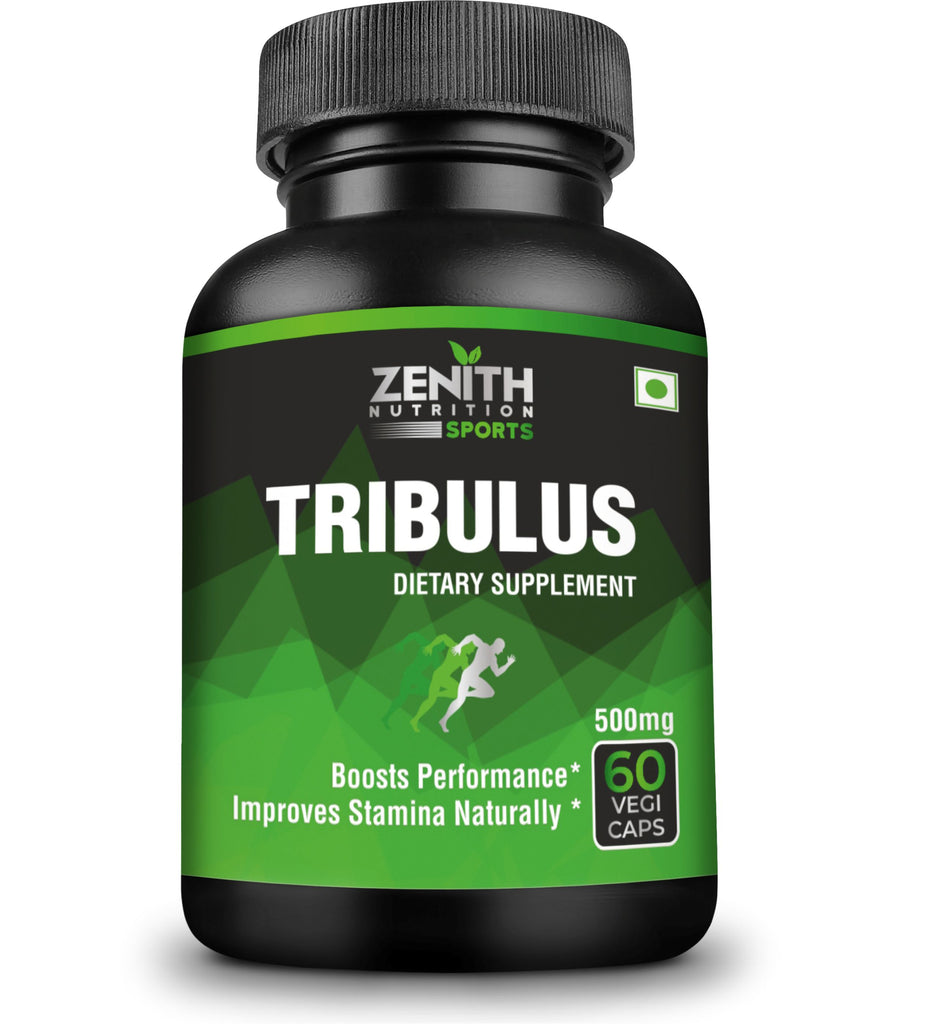 Zenith Sports Tribulus Capsules
Sold Out
ULTRA POTENT SUPPLEMENT: Tribulus features a concentrated Tribulus extract (with 40% standardized Tribulus fruit extract) whose unique formula helps to enhance physical performance, increase power and stamina. One of the key benefits of Tribulus is that it contains a natural precursor to testosterone known as protodioscin to naturally increase testosterone production in the body.
100% PURE VEGETARIAN SUPPLEMENT: The supplement is suitable for vegetarians and includes the finest ingredients with zero fillers, additives, binders, artificial colours, artificial flavours, milk derivatives, lactose, gluten, sugar or starch. Every batch goes through third-party laboratory testing for quality assurance.
PROMOTES MUSCLE GROWTH & ENDURANCE: Tribulus supplement is a superior and natural way to get the muscle gains and an edge in the gym. Tribulus is widely used by athletes, bodybuilders and competitive sportspeople to improve muscle building, resistance, and endurance.
OPTIMIZED PHYSICAL PERFORMANCE: Maximizing testosterone is the key to muscle growth. Testosterone is a highly anabolic hormone which plays a role in the growth and repair of muscle tissue in the human body. It increases protein synthesis, which is the process by which the body repairs muscular tissue, increases their size and strength. By boosting testosterone, Tribulus can increase the rate at which muscles adapt to exercise.
MAXIMIZES STRENGTH & STAMINA: Whether you are looking to build muscle, get stronger, get leaner, or even other aspects of your life, Tribulus increases the testosterone level naturally, which in turn helps to enhance your performance, muscle mass, muscle strength, energy levels, and much more.
MAKE IT A PART OF YOUR TRAINING REGIME: Tribulus is an excellent supplement to add to your nutrition and exercise regime. Making it a part of your training regime can help to support the effort you put at the gym. As it increases testosterone production, individuals using Tribulus will find it easier to gain muscle mass and faster rate of recovery.