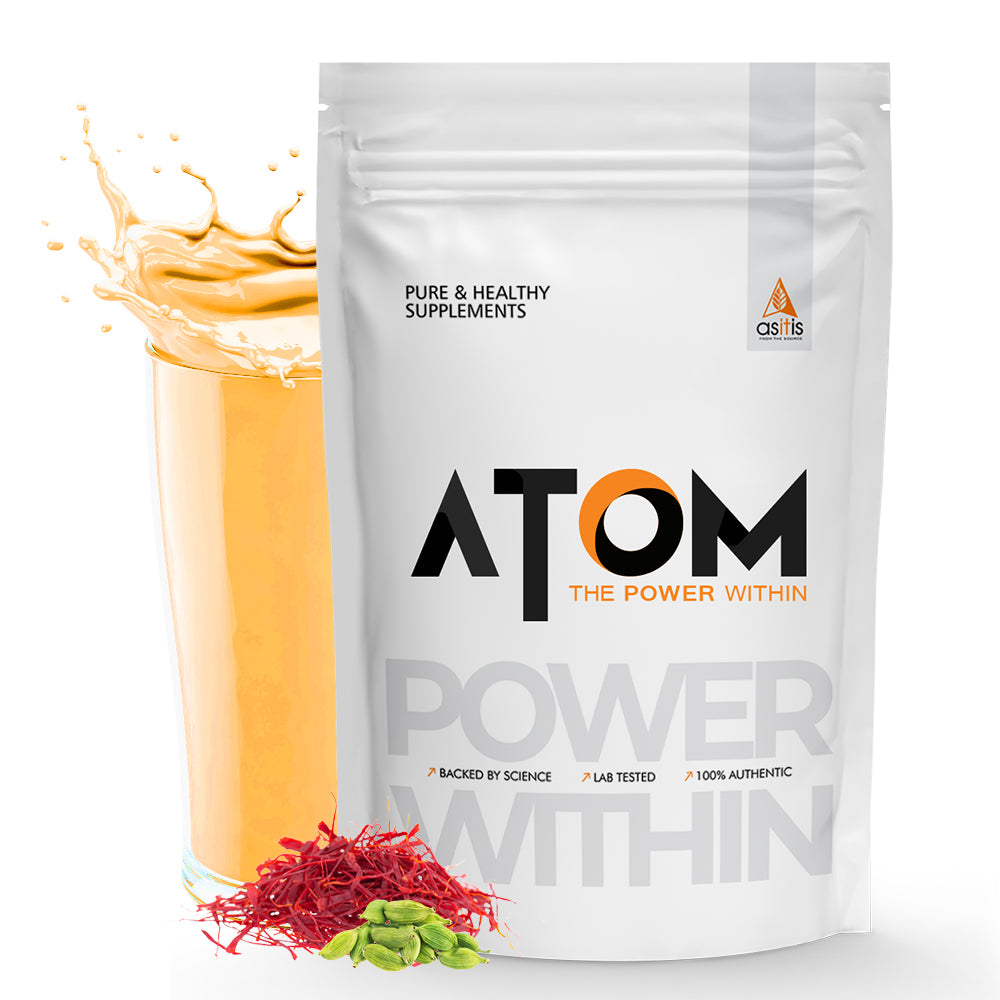 ATOM Weight Gainer
MRP: Rs. 999.00
100% TRANSPARENT FORMULA
: ATOM
Weight
Gainer
is the most convenient tool for acquiring the calories and crucial nutrients required for optimizing the
weight
-gaining results in skinny people. The 100% transparent formula has high calories, and comes in delightful flavour, with no banned substances. A serving (75g) of the ATOM
Weight
Gainer
delivers 61g carbs, 8.8g protein, and too-low fat coupled with 10 vitamins and 11 minerals. The supplement is made in a GMP-certified unit, it is 3rd party lab-tested for assurance of purity and potency.
EASY SOURCE OF CALORIES
: As per studies, an ideal diet for ectomorphs/hardgainers is one that is higher in carbs and lower in fat. Ectomorphs should eat often, add nearly 500 calories per meal, and consume 6 meals to ensure their body has the fuel needed for
weight
gain
. Those with busy schedules, those having a poor appetite, and those who find it difficult to manage enough time to have multiple meals throughout the day will find
weight
gainer
supplements an easy solution to meet their macronutrient needs (without any chewing).
MAXIMIZES MUSCLE STRENGTH
: All exercises work muscles but not all exercises build muscle. A key to creating muscular tension is to perform strength training workouts. Skinny guys tend to have a hard time building a significant amount of muscle and strength due to a combination of low appetite and involvement in more endurance-based activities. Consuming
weight
gainers
regularly in conjunction with a well-balanced high-calorie diet will help maintain energy surplus, and support building muscular strong body in hardgainers.
HOW & WHEN TO CONSUME
: On the days of training, mix a serving (75g) of ATOM
Weight
Gainer
with 300ml milk and consume the shake 30-45 minutes before the workout. You can enhance the calorie count of your shake by blending ingredients like fruits, nuts, flax seeds, oatmeal, and peanut butter. On non-training days, you can consume the
weight
gainer
supplement first thing in the morning or anytime during the day. Consuming
weight
gainer
and doing strength training regularly guarantees a comprehensive bodybuilding program.
HELPS BUILD LEAN & STRONG BODY
: During resistance training, energy demands increase substantially to maintain active muscle contractions. Muscle glycogen stores serve as the main substrate for energy synthesis during high-intensity workouts. ATOM
Weight
gainer
is enriched with high carbs and consuming it before training will increase time to exhaustion, delay fatigue, and help sustain intensity in subsequent training. Consuming
weight
gainer
post-exercise optimizes glycogen resynthesis, enhances protein synthesis, and lessens the immune-suppressing effects of intense exercise.
GAIN

 

WEIGHT

 QUICKER
: The convenient, easy-to-mix
weight
gainer
is suitable for both men and women, gym goers, and those who lead a sedentary lifestyle. The
weight
gainer
is easier to consume and easier to digest. The supplement includes maltodextrin and milk solids which act as quick source carb. Pea protein along with vital micronutrients helps you to get through the session, and build strength and immunity. Maltodextrin does not just increase the calorie intake, but it also energizes your body and supports faster recovery, and quicker
weight
gain
.