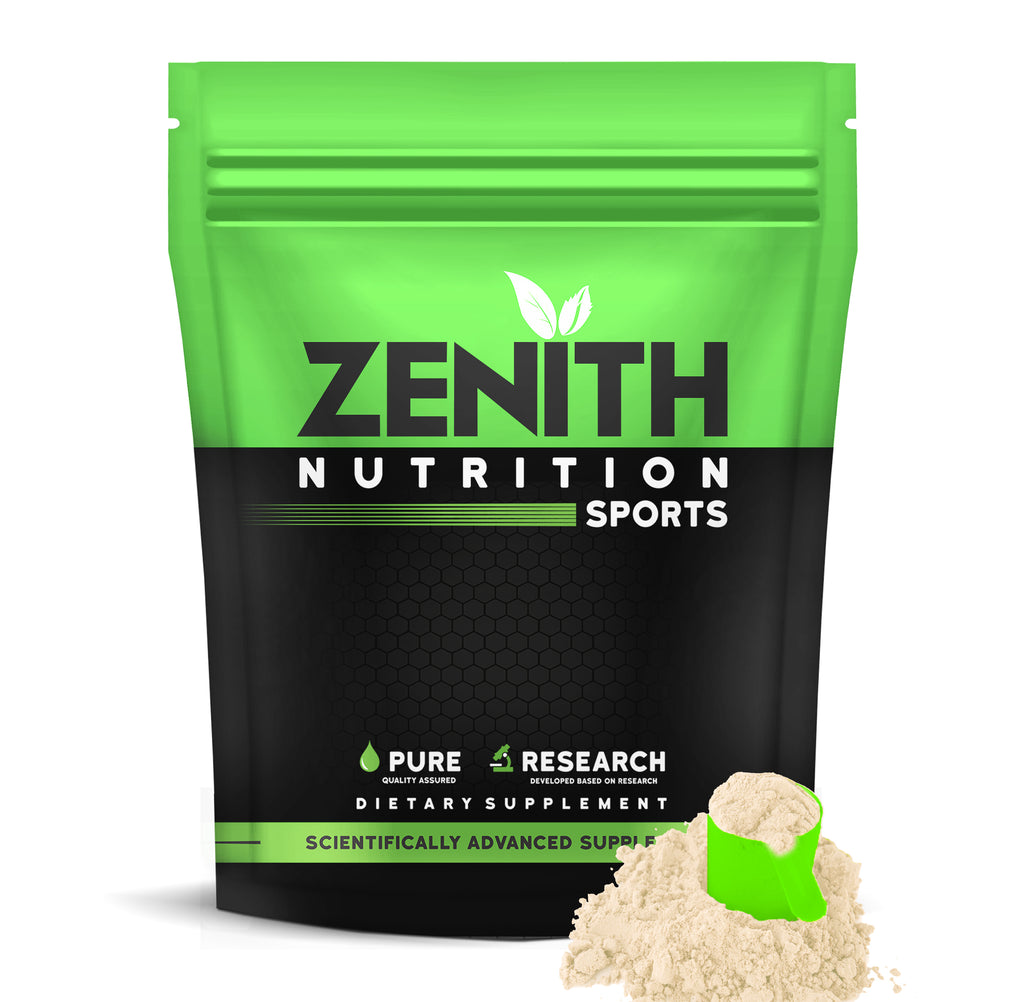 Zenith Mass Gainer++ with Enzyme blend 17gm Protein 51gm Carbs Added Glutamine Lab tested - (French Vanilla)
Sold Out
Best Mass Gainer in India
MASS GAINER WITH MORE PROTEIN PER SERVING: Delivers 75g per serving with 17g protein and 51g carbohydrate. An ideal mix of proteins aim to promote muscle anabolism. While the fast absorbing protein like Whey trigger the muscle synthesis by quickly providing the amino acids, slow protein like Micellar Casein keeps aminos trickling and facilitate the body to remain in a positive nitrogen balance.
INDIA 'S BEST MASS GAINER WHICH D

ISSOLVES READILY AND OFFERS MAXIMUM RECOVERY

: Developed to make consuming a shake a pleasant experience. Dissolves quickly in water and milk, so you can prepare a lip smacking delicacy within no time.  Fortified with 500mg of glutamine to help reduce muscle breakdown, replenish declining glutamine levels and offers faster muscle recovery.
INDIA'S BEST MASS GAINER WITH HIGH CARB: PROTEIN RATIO & FAST DIGESTING:  You can expect more from Zenith Mass Gainer as it is crafted with 3:1 ratio of carbohydrates to protein to convey your body the much needed fuel. It is deliciously flavored and blended with enzymes like Protease, Lactase, Lipase, Amylase, Alpha galactosidase, Gluco amylase, Invertase, Cellulase and vitamins to help propel you to your goals even quicker.
INDIA'S AFFORDABLE MASS GAINER WITH CALORIE DENSE SUPPLEMENT: Convenient for those who want to consume their calories in a very fast and efficient way. The foundation to adding weight is consuming more calories than you burn. Zenith Mass Gainer is elevated to assist you pack on muscles, increase body strength and energy levels.
SUITABLE FOR CONSUMPTION AT ALL TIMES: Enriched with right proportion of nutrients that can be consumed at any time of the day to nourish the body and is appropriate for beginners as well as serious mass gain trainers.
LAB TESTED QUALITY: The high quality mass gainer is authenticated for its genuine quality and is declared to be gluten-free and free of heavy metals. Authenticate the genuinity of the product with QR code and scratch code.